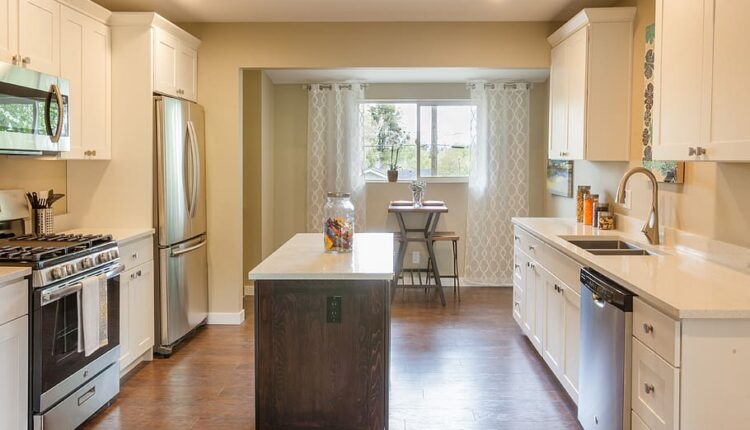 How To Revamp Your Kitchen Space
The kitchen is one of the most important spaces in houses today. Not only do we get to prepare delicious meals, but we also get time to bond with our families in the kitchen. For this reason, it is imperative to ensure that the space looks all sorts of amazing. And did you know that you do not have to break the bank to revamp your kitchen? Working with the right Deer park construction company can help you update your kitchen space at an affordable price. That said, let us look at some of the things you can do to make your kitchen look glamourous and inviting;
Replace your kitchen faucet
Kitchen faucets are very functional in the kitchen area, and most often than not, you cannot leave the kitchen without having used it at least once. If your kitchen faucet is outdated, you might need to get a replacement. Ditch the cliché designs and go for a design that will stand out. Having a modern kitchen faucet will, without a doubt, spruce up your kitchen space.
Change the light fixtures
The other great way to revamp your kitchen is by installing new light fixtures. The right light fixture will make your space look brighter and bigger. Today, there are a plethora of lighting fixtures that you can choose from. Go for one that matches your personal style and aligns well with the other aspects of your home.
Work on your kitchen cabinets
Are you tired of the color of your kitchen cabinets? Or have they started chipping? Changing the color of your kitchen cabinets goes a long way in brightening up the space. Choose a color that is unique and brings out the beauty of your kitchen cabinets. Also, you can choose to change the cabinet's hardware, such as the knobs and pulls. Ultimately, you can do away with the current kitchen cabinets and install one of the latest kitchen cabinet designs.
Build a pantry
Having a pantry in the kitchen is the in thing today. If you have some extra space, this is something that you should definitely add to the space. Having a pantry is not only an upgrade, but it is also very functional. You will have a central place to keep all your cooking stuff as well as some of the kitchen appliances. To make the pantry look glamorous, you can get jars of all sizes to put your spices.
Clear some clutter
Clearing some clutter in your kitchen is another excellent way to revamp the space and will also help you create more room. Check if you have any kitchen appliances or utensils that you do not need. You can give them away or donate to the nearest charity center. Also, check if there are any spices that are past their date and do away with them.
Add a few plants
Having some plants in your kitchen is a surefire way to glam the space. Get a few greenery and plant them in beautiful vases as this makes them stand out even more.