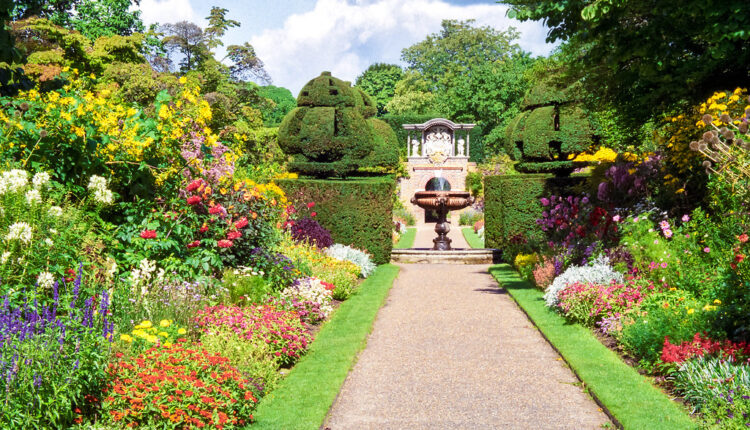 The Most Popular Garden Trends of 2021
As garden spaces grow in demand, so does their potential. New generations, those becoming homeowners for the first time, are causing great changes among traditional garden designs, exchanging neat lawns for growing spaces, and patio furniture for exercise equipment. Gardens are no longer seen as restricted to being an outdoor space to relax in. Now, they are exciting and full of creative and professional potential.
By looking at the leading garden trends for 2021, this becomes clear. We have gathered some of the most interesting and unique garden design trends of the year so far, each of which could easily become your next renovation project!
Grow To Sell
The demand for both indoor and outdoor plants is remarkably high. Millennials have become known for their green-fingered homes, encouraging the return of flower deliveries, plant shops, and local nurseries. As a result, homeowners are beginning to transform their garden spaces into growing zones, producing plants that are sold either from their own doorstep or at the local shop.
Even those with smaller garden spaces are able to use wall-hanging baskets or pots to produce their own seedlings and plants, each of which can be individually potted and sold. It's not only a great way to earn supplementary income but it can also help new residents integrate into the local neighbourhood.
Outdoor Offices
The international health crisis prompted a great number of employees to begin working from home. While businesses have now begun to encourage workers back into shared spaces, a significant number are maintaining a remote working operation. This has led to homeowners designing and creating their own office space.
Gardens are becoming a popular location for an outdoor office, seeing them building into converted sheds and log cabins. These structures are desirable for their ability to separate a professional life from a work personal one, while also increasing the value of homes too.
Supporting Nature
As environmental concerns become ubiquitous, individuals are looking for ways that they can contribute to a more sustainable world. Garden spaces have huge potential, nurturing wildlife and valuable eco-friendly skills. Urban beekeeping is seeing homeowners create and maintain hives in their garden, composting has surged in popularity amid food waste concerns, and homegrown food has jumped from allotments to back gardens, helping residents to learn all about the importance of soil conservation and quality.
Wellness Space
Having access to a private natural space has become a great asset to those who experienced lockdown restrictions. Being confined to the indoors made many realise how important greenery and the outdoors is to our wellbeing. This has motivated homeowners to transform their gardens into wellness spaces, with outdoor sanctuaries created beneath trees and dedicated yoga spots that receive the day's full sun.
Social Spots
Creating an outdoor space where neighbours and friends can socialise is a great addition to a home. Coinciding with the importance of locality and community, garden spaces that welcome guests are becoming more popular. This can mean a number of garden design choices, from a central fire pit to a dedicated shared dining area, anything that gives friends and family a reason to join you.