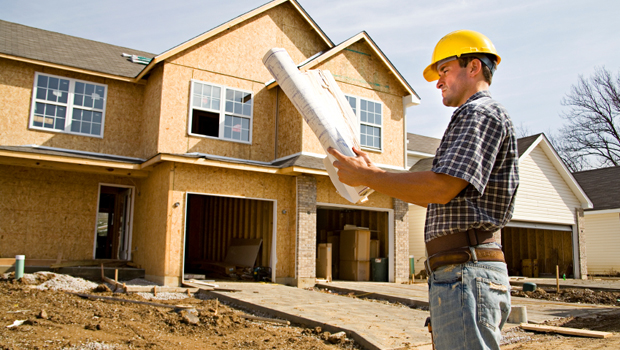 8 Tips To Consider When Hiring A General Contractor
Do you want to rebuild your bathroom? Are you looking to renovate your roof? That means it's time to look for a contractor. Finding the perfect person for the job may seem problematic if you don't know where to start. Fortunately, you're at the right place.
In this article, we'll talk about the 8 things you need to keep in mind when hiring a contractor for the first time.
1. Do Research – But Trust Referrals
Look for ten contractors from sources like the internet, the National Association of the Remodeling Industry, and others. If you can get all ten from family and friends, it's even better.
Talk on the phone with all ten. Ask about their previous projects, financial references, and current work.
Then, narrow it down to three contractors. Meet face to face with those three, and ask for a budget and other things will discuss below.
2. Get Pictures From Past Work
Before considering a contractor, could you take a peek at their work? If possible, visit the site and see it yourself. Sometimes, that may not be possible (you can't knock on a stranger's door asking to see their bathroom remodel).
You can always ask for pictures, though – and shouldn't hire someone without proof of their work.
3. Allow Bids From The Bonded and Insured Alone
There are four must-haves for any contractor: bonds, insurance, license, and permits. When you hire a contractor without any of these, you're bound to have trouble one way or the other.
For example, you may consider hiring someone without insurance because they're cheaper – but that means spending thousands in legal fines when something goes wrong.
4. Pick What You Can Pay (But Avoid Cheap Options!)
Establish a budget before receiving bids from contractors. That way, you know what you can pay – and don't overextend your hand. At the same time, establish a minimum limit to help you avoid hiring someone lowballing the competition.
If someone is 20 or 30% cheaper than the rest, something is up: they may not have insurance or permits or are desperate for work. That's not a good sign.
5. Choose The Right Contractor For The Job
There are different contractors for different tasks. Are you going to redo your kitchen? Build a new bedroom? Does the job require plumbing? You have to be very specific when talking about the job you want.
Let's say you want to remodel your bathroom. Go with contractors that know about plumbing. Redoing a basement may not translate well into building a guest bathroom.
6. Put The Partnership Boots On
Hiring a contractor puts you in the role of a client – but at the same time, you're the one hiring someone to work on your house. Are you the boss, client, or what? Well, it's better to see yourself as a partner.
Treating a contractor as a partner means you work on the same level: they won't try to get you to buy materials or consider ideas you don't want, and you can always put a word in regarding anything.
At the same time, you need to hire someone you can talk to – because communication is critical in hiring the right contractor.
7. Trust your gut
Are you having a hard time picking the perfect contractor? You may have two identical bids and like both the same. At that point, trust your gut and bring your choices down to one option.
That same principle applies to avoid hiring someone. If, for whatever reason, you can't trust the contractor that seems best on paper, go with the seemingly second-best option. When you hire a contractor, you're opening the door of your house to someone for days, weeks, and months. Hire someone you can trust!
8. Write Everything Down
Hiring a contractor is not a simple thing. You will have to discuss a budget, materials, plans, and more. It's too much to keep in your head! By writing everything down, you also get legal proof if things turn for the worse.
Draft a contract that includes:
A detailed work description
Estimated start and end dates
Payment schedule
Guarantees
You're good when both parties (the contractor and you) sign it!
Are you looking for the right contractor in Florida? At EJD Construction Contractors & Investment, Corp., we check every box to be the contractor to build or remodel what you need. Contact us to get an estimate on the work you want today.