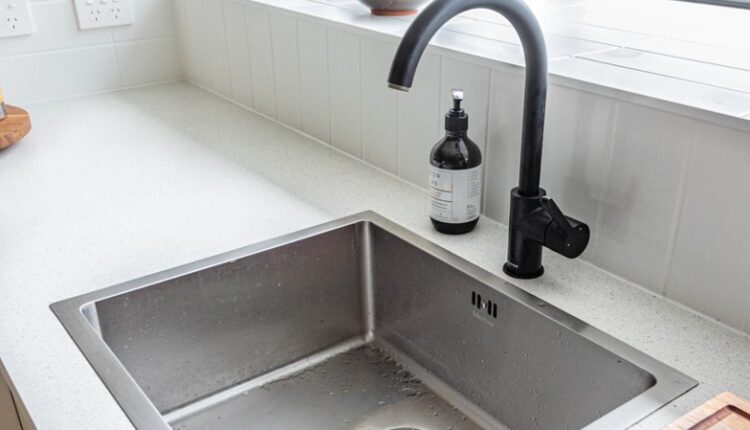 Top Kitchen Mixer Finishes
Kitchen mixers are one of the most commonly purchased tap choices and with good reason. This style of tap is convenient to use, it looks great in a new kitchen and they also help you to save a lot of space around the kitchen sink area. When you purchase a new kitchen mixer there are many things to consider regarding style and size, as well as the kind of finish which you want for your mixer. The kitchen sink finish you choose will be influenced by your budget and the theme of your kitchen. These are some of the options which you have before you.
Brass Kitchen Mixer Taps
Polished brass coated kitchen mixer taps offer a real classy finish to your taps, and they look bright and chic in your kitchen. Generally speaking brass has a lifespan of around 5 years if properly cared for, and they really do have that timeless look to them. The pros of this kind of finish is that the are easy to clean, widely available and they combine well with a range of kitchen themes. On the flip side they can be a more expensive finish, but in return you can depend on a tap which really does look elegant.
Copper Kitchen Mixer Taps
A copper coated kitchen mixer offers a bold look in your kitchen which stands out without being over the top. Not only does this finish look great, it is also a material which is very robust. Much like brass copper mixers are easy to find and they are very durable, darkening over the years to look even more stylish than the day you bought them. Additionally copper has natural antibacterial properties, ideal for the kitchen, and they have the ability to 'heal' once scratched or marked. Copper is not easy to match however and will require much more maintenance than say a brass or stainless steel mixer.
Chrome Kitchen Mixer Taps
Chrome kitchen mixers really make an impact in the kitchen and they perfectly suit a modern, minimalist theme. This is an elegant and sophisticated option which is easy to match and which don't require much by way of maintenance. The only downside with this finish is that they can show fingerprints and watermarks over time.
Brushed Nickel Kitchen Mixer Taps
If you are on the lookout for a low cost and highly durable finish then brushed nickel is your answer. This material lasts for as long as 10 years without showing signs of wear and works well in just about any kind of aesthetic. Additionally you can find brushed nickel in just about any color which you desire. The only negative which you may find with brushed nickel is that it doesn't always combine well with stainless steel. If you have a stainless steel kitchen sink then this perhaps may not be the right option for you and your kitchen.
These are some of the most popular finishes for kitchen mixers, all of which are commonly available and all of them will work perfectly in your brand new kitchen. Feel free to let us know which finish you opted for to complete your kitchen renovation.