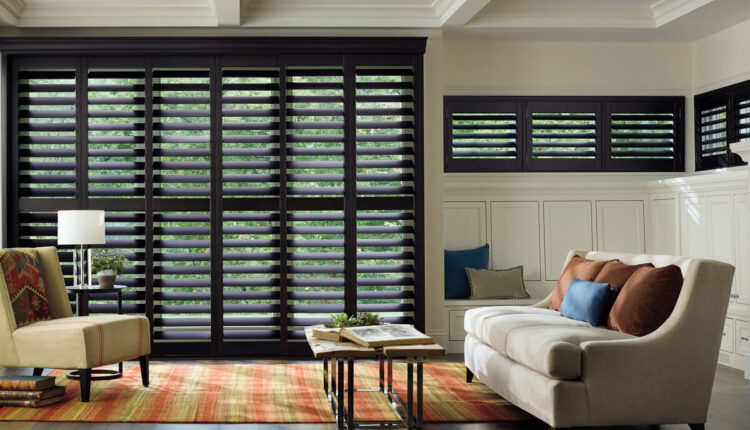 Key benefits of Plantation Shutters
Plantation shutters which are becoming extremely popular as the best alternative to curtains and blinds as window and door furnishing. Since plantation shutters provide better aesthetic and practical benefits, their increasing popularity is not surprising. Traditionally, plantation shutters were made from wood and were installed mainly outside the windows. But with time, people are seeing these shutters as a better substitute for curtains and are installing them inside the windows.
Outdoor plantation shutters are also being used for balconies, verandas, doors, and patios. The best thing is that is available in a wide range and you can choose according to your needs. Here are a few of the benefits that you can get by installing plantation shutters in your house or working place:
Easy to Maintain: Since the latest plantation shutters are made with hard-wearing materials such as PVC, aluminum, and wood, they are easier to maintain. They also remain in good condition for a long time and do not require to change frequently. Even if the shutter starts giving trouble, the outer frame still can be used multiple times. You just need to change the slats of the shutter. When used as window dressing, you can clean them by just wiping the dust with a damp cloth occasionally.
Add Value to the Property: Since plantation shutters are becoming one of the most appropriate window furnishings and last long, they can add value to your property as a permanent part of the house. Since they will be taken as a stable fixture of the house, this feature will be counted as a good feature while assessing the value of your house.  
Offer Better Security: Housebreaking is very easy in most houses, especially at lower levels. Living room plantation shutters offer additional security by providing a physical barrier and minimizing the risk of someone entering the house. Since these shutters are quite solid and strong, breaking them is very difficult. You can add a lock also to make the breakthrough even harder. You will be knowing that if you have plantation shutters installed at your doors, you may get a lower premium offer from the insurance companies.
They will Look Stylish for a Long Time: One of the key selling points of these shutters is their beautiful, sleek, and timeless design. It means they go well with any interior and even if you think of renovating your house, they will not date out. They can go well with all types of designs be rustic, traditional, or contemporary. Since plantation shutters are visible from the outside also, they enhance the curb appeal of your house along with protecting your privacy.
Help in Temperature Control: Since plantation shutters are now being installed inside the windows, they greatly help in insulting the house. When closed, in winters they keep the house warm and cool in summers which mean less electricity bills.
If you also want to change the look of your house and upgrade it with plantation shutters, you can contact Roller Shutters 2 U in Melbourne. The company supplies all types of plantation shutters to meet all your requirements.