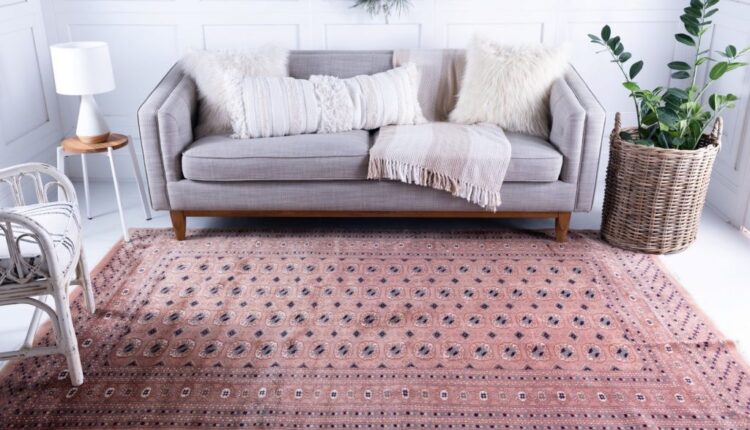 Important Tips To Help You Shop For Hand-Knotted Vintage Rugs!
If you're interested in purchasing hand-knotted vintage rugs, then you're going to need to keep many different shopping factors in mind. Finding a vintage area rug within your budget that also works well within your room's existing décor can sometimes be a lot easier said than done, which is why it's sometimes best to shop online where you'll have countless options to choose from.
We've teamed up with the online area rug outlet in Rug Source to support us in creating this list of tips oriented around finding hand-knotted vintage rugs, so take it from the seasoned industry experts in that these are the shopping tips that'll get you  closer to the vintage rug of your dreams!
Maintain Attainable Expectations
It's important to know what your budget is when you're first starting out your search for a vintage area rug, because this niche of the marketplace can get pretty expensive! Don't keep yourself set on a particular design or color just because you think id would be best, because you'll narrow down your opportunities.
The vintage rug market can be rather unpredictable, so you'll need to be flexible and ready for the unexpected. When you keep yourself and your expectations open, you'll be putting yourself in the right mindset to find the best rug for your needs.
Keeping An Eagle Eye On Online Outlets
It's important to be able to trust both online and in-person rug outlets when it comes to recommendations and their company reviews, but in the end it's going to be on you to be there when a great vintage rug goes up for sale. No one is going to save area rugs for you, so you'll need to continuously look at online outlets and call in to showrooms to see what's new and what's available.
The good news is that you'll likely have no trouble finding great vintage rugs online!
Finding Aesthetic Wearing
You're likely not going to find a vintage area rug that's in perfect condition, but that could also be a good thing if you're more interested in a rug that features an aged appearance.
Uniform wearing can also be aesthetically pleasing, so be on the lookout for this type of appearance as your vintage rug shopping!
Avoid Vintage Rugs With Loose Ends
It's always a major red flag warning sign when you notice a vintage rug has damages around the edges. This is because the edge of an area rug will continue to unravel unless it's intricately repaired, which can end up costing a lot.
This is why vintage rugs with loose ends are likely to cost a lot less as compared to undamaged options, so just be wary of these types of bargains because they can end up costing a lot more than you'd think!
Search For Hand-Knotted Area Rugs
It's never a good idea to invest in a vintage rug that's machine-made, even if they're more affordable. You're likely interested in vintage area rugs because of their naturally beautiful appearance, but vintage rugs are also supposed to be very durable and last a very long time.
When you hone down your search to hand-knotted vintage rugs, you'll undoubtedly ensure that you're also investing in your new area rug for the long-term future!
Contact The Specialists at Rug Source To Learn More About Hand-Knotted Vintage Rugs!
Vintage rugs are always high in demand for a reason, because so many people are interested in these one-of-a-kind options that can't be found anywhere else. Your home's décor can be dramatically improved by a vintage area rug, but you'll need to be patient and keep your wits about you while scrolling through endless online inventories.
You can learn more about hand-knotted vintage rugs by talking directly with the rug industry pros at Rug Source by going through the link to their had-knotted rugs page at the top of the article!