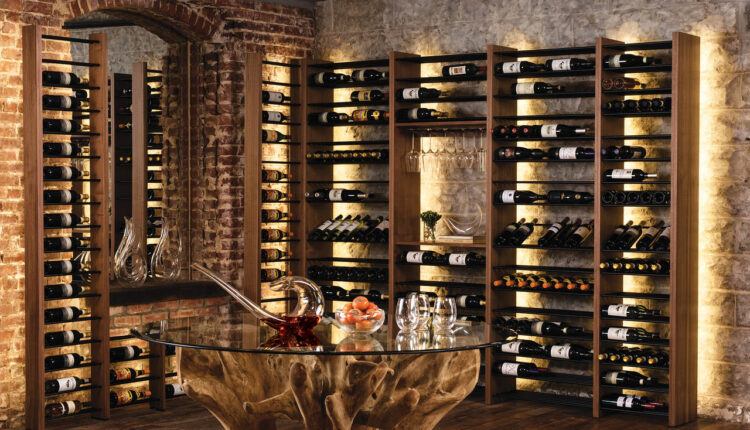 How to Incorporate Wine Storage in Your Kitchen
Having a wine cellar can be an exciting thing for wine enthusiasts. However, the task of walking to and from the basement to get or return wine can be a bit inconvenient. Furthermore, only people with a large wine collection can find it necessary to have a cellar. If you find it hard or unnecessary to have a wine cellar, we are here to tell you that you can create extra storage in your kitchen to store your wine. You can choose wood wine racks or any other option depending on your kitchen needs and available space. Here are several options you can choose to create extra space for wine storage in the kitchen.
You can build custom wine racks on the wall or close to the kitchen cabinets. These can create an attractive site when you have a collection of different wine bottles. You can design the wine rack for several bottles or build a large one for a larger collection. There are numerous patterns you can choose from but the diamond pattern is a perfect choice. It is safe and fit for smaller spaces. However, whatever choice you make, professionals can work out something to fit your kitchen design.
If you wish to hide the wine away, you can also choose concealed options. A pull-out or tilted rack can work best. You can hide the wine and store the bottles at the best angle. Keeping them out of sight will prevent misuse, and you can always wait when the meals are ready.
You can customize your kitchen to leave some space for wine bottles. For instance, the space between the drawers can serve as a perfect spot for keeping wine. This option also has other choices that depend on your kitchen design. You can utilize every inch between the drawers to keep as many bottles as possible.
A wine cooler is another perfect option for wine storage. It is temperature-controlled, also known as a wine cabinet. The structure resembles a typical fridge with a glass door and can be customized in different sizes. The number of compartments and sizes will depend on your preferences. A wine cooler offers a perfect way for storing your wine, and you can preserve it for the longest time possible. With a wine cooler, you don't need to go all the way to the basement to get a bottle of wine for your guests. Simply open the fridge and pull out your favorite wine and enjoy.
Open shelves also offer a perfect opportunity to store wine in the kitchen. Apart from this benefit, they also give you a chance to scale your skills in decoration. The wine shelves will be your kitchen's focal point, and you can add other items like wine bottles to improve the decoration. The good thing about shelves is that they offer more space than your kitchen cabinets.
Conclusion
If you are thinking of incorporating wine storage in your kitchen, these are some of the best suggestions we have. It can be a good idea to call professionals to help you with this project. The experts will be able to choose something that will fit your kitchen design.